PRS EUROPE POSTPONED TO 2021
The organisers of the Plastics Recycling Show Europe (PRSE) have announced the postponement of PRSE 2020, which had been scheduled to take place on 27 and 28 October 2020 at the RAI Amsterdam, due to the ongoing coronavirus pandemic. Thus, our presentation of LIFE RECYPACK project in the fair can't be held. We will inform you about forthcoming presentations.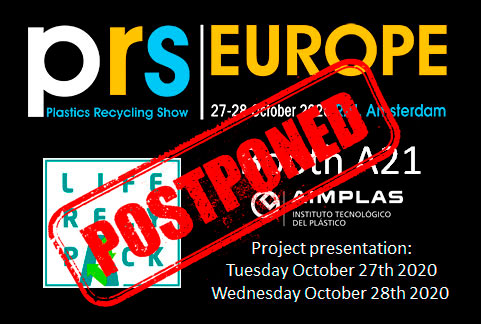 COMELSA awarded for LIFE RECYPACK
The FEMEVAL Awards (Valencian Metallurgical Business Federation) have recognized in their eighteenth edition the good practices in corporate social responsibility of our partner COMELSA for the LIFE RECYPACK project.
The project collection system is being studied by entities in Belgium, Croatia or Poland, which could replicate the model launched by COMELSA in the framework of the project.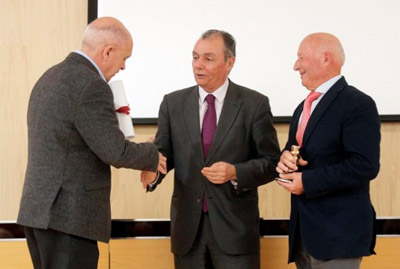 LIFE RECYPACK PROJECT
12 MONTH MEETING
On Tuesday 25th October 2018, LIFE RECYPACK consortium held the 12MM meeting at ReMat facilities in Tiszaújváros (Hungary). The different partners explained the project evolution until the date and started planning the upcoming steps including Replicability and Transferability actions. The consortium also visited ReMat plastic recycling facilities.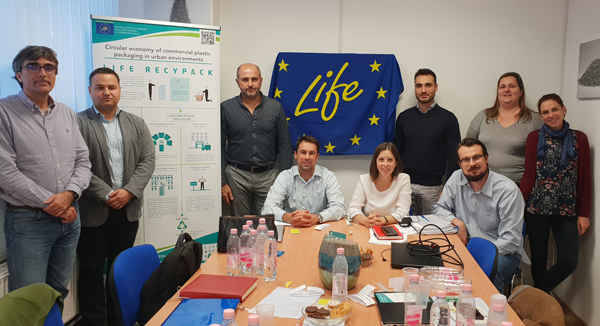 LIFE RECYPACK PROJECT
SIX MONTH MEETING
On the 11TH and 12th of April 2018, the Sant'Anna Scuola Superiore Universitaria di Pisa (SSSUP) held the LIFE RECYPACK 6 month meeting. The different partners explained the achievement reached so far and agreed on the upcoming steps o be done. The next meeting will be held in Hungary in October 2018.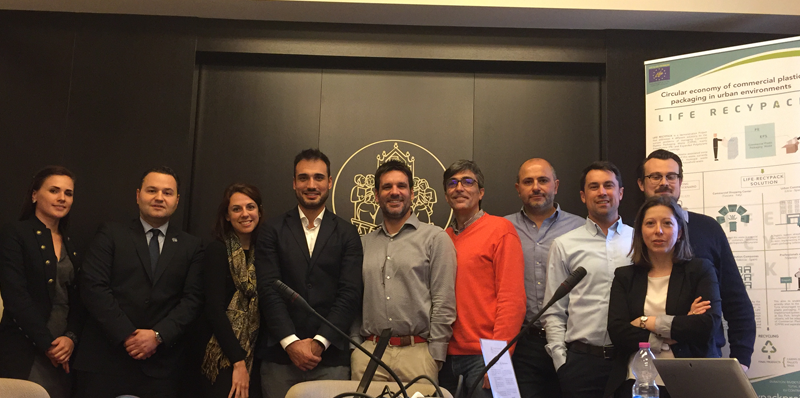 LIFE RECYPACK Project
has already started!
On Tuesday 24th October 2017, AIMPLAS as project
coordinator, hosted LIFE RECYPACK project kick-off meeting. The objective of the project is to develop a new waste management system for commercial plastic packaging waste (CPPW) in Spain, Italy and Hungary.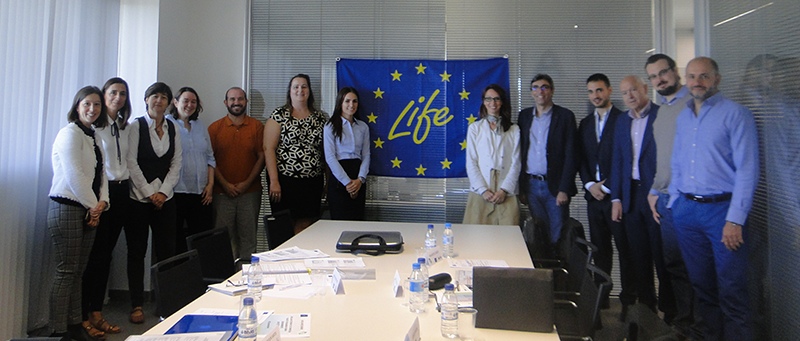 Project news
D. Vicent Josep Bort Bono, Deputy for the Environment of Valencian Regional Government visits AIMPLAS facilities on the occasion of LIFE RECYPACK project start.